Posted by dOoBiX on November 9th, 2010 at 3:20 am | 4,674 views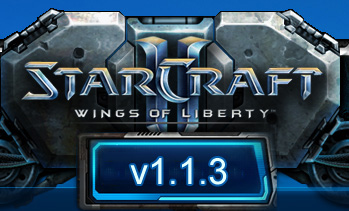 According to DragonDefonce from Teamliquid.net, StarCraft 2 patch v1.1.3 has come out in the Korean and SEA servers. We should expect the update in the US server later today.
StarCraft II: Wings of Liberty – Patch 1.1.3
General
New game categories have been added to filter Tower Defense and Tug of War custom maps.
Balance
TERRAN

Thor

This unit will now prioritize attacking ground combat units over Medivacs.
Bug Fixes
Fixed a desync that could occur when trying to watch replays that had a dependency on bank files.
Source: Teamliquid.net
UPDATE: Path 1.1.3 is live in the US server!